Thailand's BG Container Glass plans $32mln to buy Vietnam solar farms
Bich Phuong
Thursday |

07/09/2020 15:09
---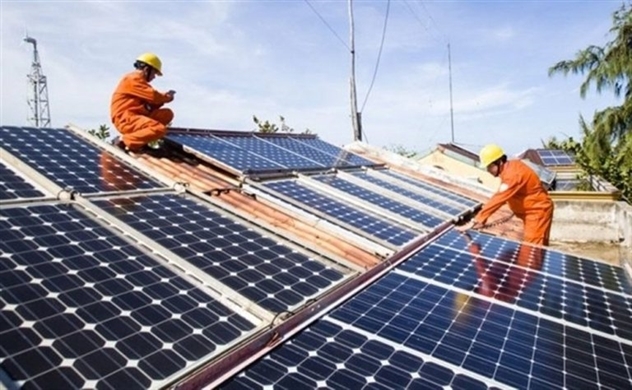 BG Container Glass seeks new opportunities in renewable energy by investing in Vietnam. Photo: Ministry of Industry and Trade
BG Container Glass, the largest glass container packaging manufacturer by capacity in Thailand, is negotiating to buy solar farms worth over 1 billion baht ($32 million) in Vietnam.
Bangkok Post, a prestigious newspaper in Thailand, reported that the company expects to conclude a deal in the final quarter of this year for at least two farms, with a combined capacity of 50-100 megawatts.
Names of the solar plants in Vietnam have not been revealed. BGC said it set a budget of 1-2 billion baht for the purchases.
The plan to expand business in renewable energy in Vietnam is among strategy to diversify its business while it is eager to invest into solar, wind and water resources, BGC chief executive Silparat Watthanakasetr was quoted on the paper.
Beside Vietnam, Japan and Taiwan are also markets the company want to invest in, because these countries have high potential for renewable energy development and growth in electricity demand, he said.
By 2022, BGC plans to increase its capacity for electricity generation to 300-400MW. It already acquired a solar farm, with a capacity of 67MW, in Vietnam.
The company has allocated a total of between three billion and four billion baht for renewable energy and packaging businesses for the remainder of the year.
Thai firms have accelerated investing into energy sector in Vietnam.
Earlier, Thailand's Gulf Energy Development PLC announced the purchase of two wind power farms worth $200 million of the country's Dien Xanh Gia Lai Investment Energy JSC.
► Thailand's Gulf Energy spends $200mln to buy two wind farms in Vietnam
Source: Bangkok Post