SK Group spends $410 mln for 16.26% stake in Masan's retail arm
Khanh Minh
Tuesday |

04/06/2021 11:15
---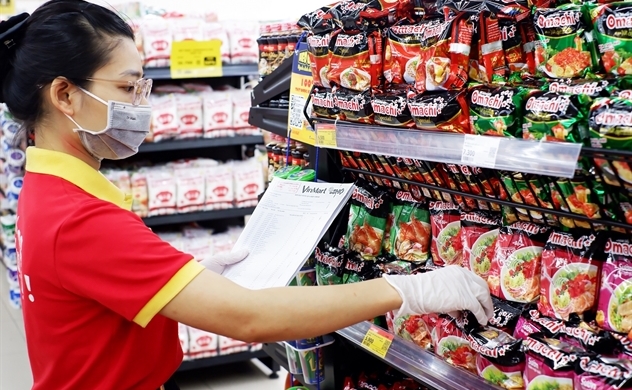 Photo: Masan
South Korea's third largest conglomerate SK Group has agreed to invest $410 million for a 16.26% equity stake in Masan Group's VCM, a company holding VinCommerce shares.
The retail arm of Masan has been valued at $2.5 billion for 100% of its equity during the transaction, according to a statement from Masan.
The South Korean conglomerate and Masan share the same view in Vietnam's modern trade grocery retail which is expected to increase its share from 8% to 50% of the retail landscape, making Vietnam the fastest growing modern trade market in the Asia Pacific region over the next decade.
The investment from SK Group enable Masan to enhance its capabilities in store network and assortment optimization, continuous profitability improvement through disciplined commercial margin enhancement, and operating cost-saving rationalization.
The Vietnamese retailer achieved EBITDA break-even in final quarter of 2020 and delivered positive EBITDA in the first quarter of 2021. The company expects to achieve positive earnings before interest and taxes in the second half of 2021.
"We have a strong belief in the potential of Vietnam's on/off-line retail sector and expect VinCommerce to play a vital role in its modernization. We are extremely proud of the work Masan Group has done to turnaround VinCommerce in such a short period of time and we believe VinCommerce will become the national champion of Offline to Online retail in the near future," said Woncheol Park, Representative Director of SK South East Asia Investment, the SK Group's subsidiary making the investment.
SK investment in VinCommerce is a part of SK's broader strategy of investing in Vietnam's fast-growing sectors. This is another landmark transaction for SK and reaffirmation of our commitment to Masan Group and Vietnam.
In 2021, VCM has laid out a clear plan to strengthen its platform to deliver high-growth and sustainable profits: commercial margin improvement of 2% via direct fresh sourcing and strategic supplier contracts, nationwide rollout of pilot store models by Q2 2021, and enhanced supply chain model empowered by auto-replenishment engines shared at MSN's recent annual shareholder meeting.
Masan Group targets to provide better products and services to the 90 million people of Vietnam, so that they can pay less for their daily basic needs. Masan aims to achieve this by driving productivity with technological innovations, trusted brands, and focusing on fewer but bigger opportunities that impact the most lives.
SK Group is composed of 95 subsidiary companies that share the SK brand name across energy, chemicals, telecommunications, semiconductors, logistics and service sectors. SK Group operates globally across over 40 countries and had a consolidated revenue of $86 billion as of year-end 2020.
Same category news
Hot news of the day
Latest news