Samsung among companies in HCMC ordered to suspend operations on COVID-19
Xuan Thinh
Wednesday |

07/14/2021 10:58
---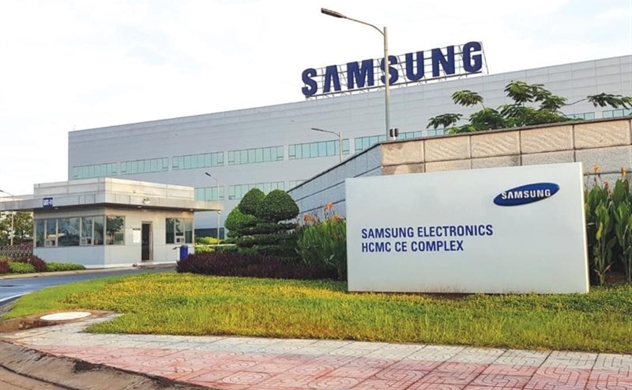 Photo: internet
HCMC asked Samsung Electronics HCMC CE Complex and other firms with factories in the Saigon Hi-Tech Park to suspend operations and set up on-site sleeping accommodations for workers amid the virus outbreak.
The park requested all factories, not just those of Samsung, to temporarily close down until they submit plans on quarantines, accommodations for their workers to stay in their plants, Le Bich Loan, Saigon Hi-Tech Park's deputy manager told Bloomberg.
Intel Corp., which has a test and assembly plant in the park, is allowed to continue operations after setting up sleepover arrangements and reducing some of its operations, she said.

Authorities in the northern provinces of Bac Ninh and Bac Giang, home to Samsung Electronics Co. factories and global suppliers for Apple Inc., earlier imposed similar requirements.
Precision manufacturer Nidec Vietnam has also been shut for nearly a week after some employees tested positive for the virus. The firm has over 4,000 workers living within the premises unable to leave for their homes during the shutdown, and 150 are accommodated in hotels near the park.
Other Nidec companies like Nidec Servo and Nidec Copal with a total of nearly 4,000 employees are now operating one shift a day with the number of workers down by 35 percent, according to VnExpress.
Saigon Hi-Tech Park has 86 to 157 companies and institutes, according to the English and Vietnamese versions of its website, respectively. Each site provides a different number of corporate tenants.
Following the unprecendented development of COVID-19 pandemic in Ho Chi Minh City, the municipal government has order companies to halt business activities if they can not meet requirements on epidemic prevention and control.
According to the People's Committee of Ho Chi Minh City, the current situation of COVID-19 epidemic in the city is still complicated. The number of infected cases among workers in enterprises in Export Processing Zones, Industrial Parks and Hi-Tech Parks is on the rise.
After Covid-19 infections were detected at the Tan Thuan Export Processing Zone in District 7, 29 enterprises have had to cease operations.
Furukawa Automotive Parts Vietnam Inc., which has an 8,000 workforce, had to close four of its five workshops in the EZ Monday, Hoang Xuan Thai, head of the company's labor union, told VnExpress.
Same category news