Phu Nhuan Jewelry's eight-month revenue reported at almost $1 billion
Thanh Truc
Thursday |

09/22/2022 10:05
---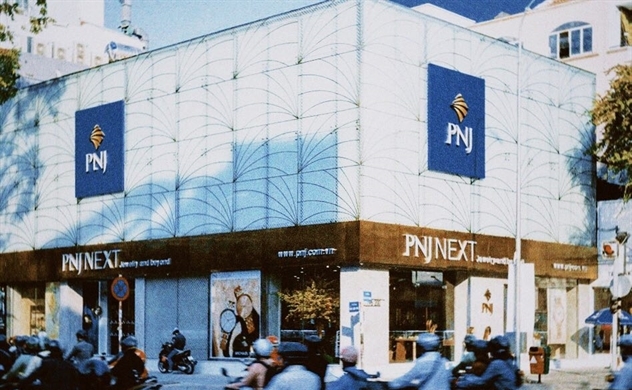 Photo : PNJ
Vietnam's leading jewelry maker has completed over 94% of the year's plan in the first eight months, earning an after-tax profit that was double from a year ago.
Phu Nhuan Jewelry has reported revenue of VND2,328 billion and a profit of $79 million for the month of August. This amount is higher than the income of VND162 billion and the loss of VND78 billion from a year ago when 278 out of 332 stores had to close due to the pandemic.
As of the start of the year, PNJ had accumulated VND 23,049 billion (almost $1 billion) in revenue, an increase of 88% YoY. The after-tax profit target was achieved at $1,246 billion, exceeding the annual goal by more than 94% and approximately doubling the number from period on period.
Retail sales increased by 96% and accounted for nearly 60% of revenue. This has been made possible by strong growth across all brands and geographical areas, efficient client acquisition, and advancements in business and operations management systems.
More than 12% of total income came from the wholesale channel, resulting in a 67% increase in revenue. This outcome came from market research, which offered items that fit consumer trends.
In the first 8 months of the year, PNJ opened 21 new stores and upgraded 18 PNJ gold stores, while closing 6 PNJ Gold and 6 PNJ silver stores to increase company efficiency.
As a result, PNJ owns 353 outlets nationwide by the end of August.