PetroVietnam's 1H pretax profit triples to VND21.3 trillion on higher oil price
Khanh Minh
Friday |

07/09/2021 15:24
---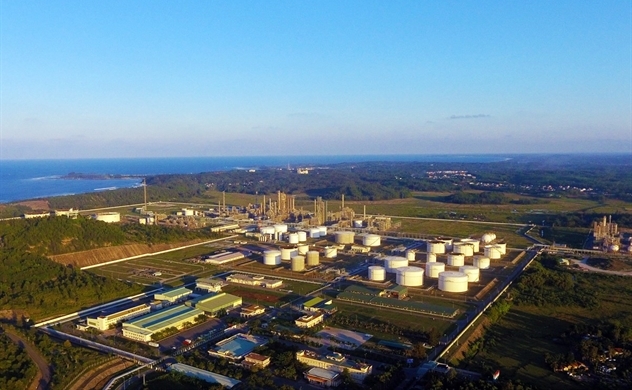 The Dung Quat Oil Refinery Plant (Source: VNA)
State energy firm PetroVietnam reported VND21.3 trillion ($927 million) pretax profit in the first 6 months of 2021, three times higher than the same period of last year.
The oil firm has beaten the half-year profit goal by 165%. Net revenue was reported at VND299,300 billion ($13 billion), exceeding 20% ​​of the 6-month plan, up 22% year-on year.
The positive business results came after the recovery of the world economy and positive trend of oil prices. The average price of crude oil in the first 6 months of 2021 was $66.8 per barrel, up 48% than the group's expected price.
During the reviewed period, PetroVietnam's crude oil and condensate output exceeded 15% compared to the plan. The result enabled it to complete the oil production target in 1H at 9.68 million tons.
PetroVietnam also actively implemented strategy in optimizing production and reducing costs. The total cost reduction was estimated at VND1,691.6 billion ($73.7 million), equal to 62% of the reduction plan of 2021.
In the first six months of the year, Vietnam experienced two outbreaks of COVID-19, threatening the country's economic development plan.
The fourth wave of COVID-19 pandemic has been complicated, spreading to several provinces and cities, especially in Ho Chi Minh City, the southern provinces, where there are several units and projects of the group.
Hot news of the day
Latest news