PetroVietnam reports 7-month profit at VND10 trillion despite pandemic
Xuan Thinh
Monday |

08/10/2020 14:15
---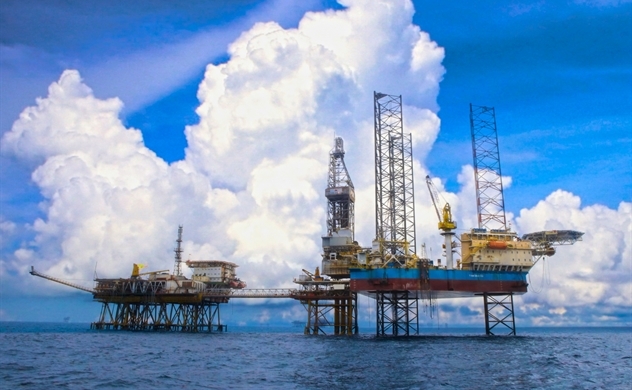 Photo: PetroVietnam
Vietnam Oil & Gas Group, known as PetroVietnam reported VND10 trillion ($431.5 million) after-tax profit in the first seven months of this year despite severe impacts from coronavirus pandemic.
The State-run oil firm recorded VND328 trillion revenue in the reported period and VND38,731 billion to State budget, the company said by a posting on its website.  
In Jan.-July period, PetroVietnam recorded a total output of 12.5 million of oil equivalent, beating 5.3% of the 7-month plan and completing 61.5% of the whole-year goal.
In July only, the firm produced 1.78 million tons of oil, exceeding 12% of the monthly plan.
Electricity production in July reached 1.85 billion kWh, exceeding 2.7% of the monthly plan. In seven months, electricity production reached 12.75 billion kWh, equal to 99.3% of the 7-month plan and equal to 59% of the year plan.
Vietnam's State oil firm reported a bright business result when global oil companies reported loss between $1.6 and $21 billion.  
Oil prices continued to remain at a low level, averaging $40.2 per barrel in July 2020 and $44  per barrel in the first 7 months of the year.
► Vietnam has discovered an oil field with an estimated 400 - 500mln barrels of crude
► PetroVietnam asks government to limit refined fuel imports to help virus-hit refineries
► PetroVietnam to invest in renewables amid shrinking crude oil production