Moody's raises Vietnam's SeABank credit ratings and assessments to Ba3
Thanh Truc
Friday |

09/16/2022 16:13
---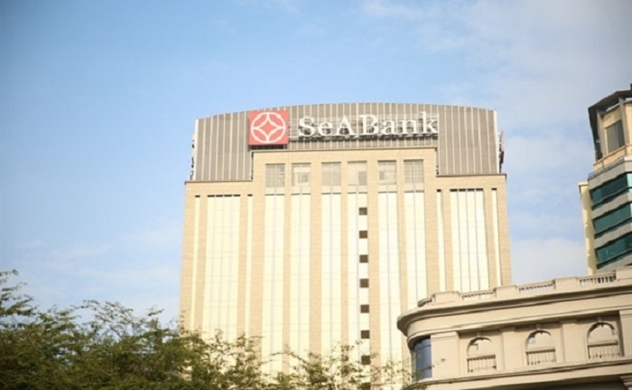 Photo: Internet
Moody's has reported that it has upgraded Southeast AsiaCommercial Joint Stock Bank's (SeABank, stock code SSB) rating to Ba3 from B1.
Moody's Investors Service (Moody's), one of the world's three major credit rating agencies, recently improved ratings for a few notable Vietnamese banks, including SeABank. As a result, SeABank's long-term local currency (LC) and foreign currency (FC) deposit and issuer ratings have been raised to Ba3 from B1, one notch below Vietnam's sovereign ratings.
Simultaneously, The Banker places the bank among the "Top 1000 World Banks," showing SeABank's significant development and achievement in international integration.
In the context of SeABank's strong business results in the first half of 2022, this rating reflects a positive outlook for SeABank's expanding financial growth, market liquidity, and resistance to unforeseen occurrences such as Covid-19.
Additionally, reputable global organizations such as The Banker has acknowledged SeABank's significant development and achievement in foreign market penetration.
This major Financial Times newspaper, in particular, ranked SeABank in the "Top 1000 World Banks" in August based on 2021's outstanding development in terms of Pre-Tax Profits, Tier 1 capital, Total Assets, Profits-to-Tier 1 capital ratio, Capital-to-Assets ratio, Return on Assets, and so on.
SeABank has also boosted its charter capital to VND19.8 trillion ($853.4 million), putting it on track to meet its aim of VND22.69 trillion  by the end of 2022.
SeABank is internationally recognized for its accomplishments in a variety of areas, as evidenced by awards and honors such as Best Companies to Work for (HR Asia), Most Innovative Bank for Women Award Vietnam 2022 (Global Business Magazine Awards), Top 50 Most Innovative Companies to Watch 2022 (The CEO Views), and others. These are the outcomes of SeABank's clear, successful plans and efforts to meet global standards.
SeABank has accomplished significant success in recent years as a result of a long-term strategy based on five core pillars: risk management, technology, customer development, human resources, and corporate culture.
SeABank is now implementing a "Digital Convergence" strategy that focuses on digitizing products and services, integrating new technology into the system, and thereby enhancing daily operations and better satisfying consumer expectations.