Masan's 2020 net revenue doubles to $3.36 billion
Xuan Thinh
Monday |

02/01/2021 11:16
---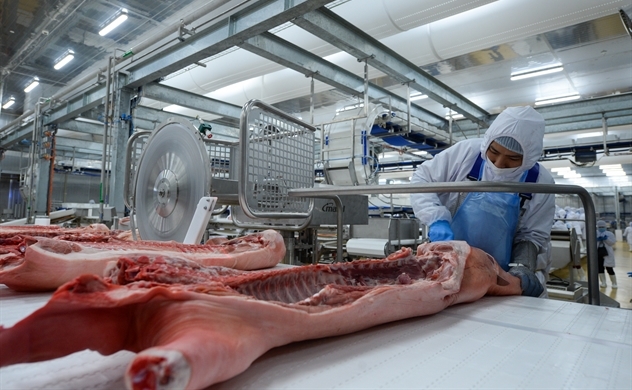 Masan MeatLife reports 2020 net revenue at $702.5 million, up 16.8 percent. Photo: Masan
Masan reported 2020 revenue at VND77,218 billion ($3.36 billion), up 107 percent from 2019, thanks to strong growth in branded consumer and meat businesses and the consolidation of newly acquired segments.
The Vietnamese private conglomerate (HoSE: MSN) reported 2020 net profit at VND1,234 billion ($53.8 million), down 78 percent from 2019.
Masan's newly-established The CrownX posted VND54,277 billion ($2.36 billion)) in net revenue in 2020, an increase of 18 percent from a year ago, due to like-for-like basis, which assumes consolidation of VCM's 2019 business results. With the business result, The CrownX has become the second largest consumer business in Vietnam by revenue.  
Masan Meatlife, Vietnam's one of the largest fully-integrated ("Feed-Farm-Food" business model) platform, generated strong cashflow despite challenging environment while meat platform continued scaling up. Its 2020 net revenue increased 16.8 percent to VND16,119 billion ($702.5 million).
MML acquired 51 percent of 3F Viet, the leading branded integrated domestic poultry platform, and has successfully integrated the business in fourth quarter of 2020. This is a strategic bolt-on acquisition as MML broadens its meat portfolio to serve consumers' diverse protein needs.  
Integrated branded meat business, which consolidates Masan Meatlife's farm supply chain, delivered 2020 net revenue of VND2,378 billion ($103.6 million), accounting for 15 percent of its consolidated net revenue, an increase of five times in compared to 2019.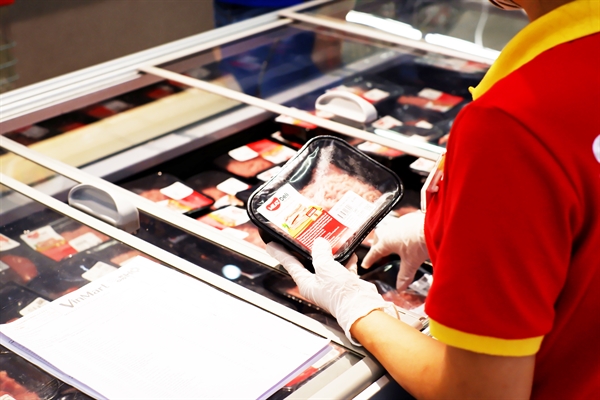 Photo: Masan
Masan Consumer Holdings achieved strategic milestone of $1 billion in net revenue for in 2020. Net revenue growth of 27.2 percent and EBITDA growth of 22.4 percent compared to 2019.
Techcombank continues to post impressive results with 2020 pre-tax profit VND15,800 billion ($689 million), up 23.1 percent year-on-year.
"We have completed round 1 of CrownX's, integrated consumer retail platform, transformation as VCM has delivered positive EBITDA in 4Q and MCH's innovation and power brands delivered ~30% topline growth. This is just the starting point of building a high-growth and highly profitable consumer ecosystem to serve each and every consumer need," said Chairman Nguyen Dang Quang.
In 2021, Masan aims to develop VCM from a pure grocery offline store into a seamless on-to-offline "Point of Life" – a total consumer solution spanning FMCG, fresh foods, financial and value-added services accounting for over 50 percent of the consumer wallet, he said.  
In 2021, Masan targeted a revenue growth at 20-40 percent driven by The CrownX's growth; meat business accelerating to reach 20-40 percent of MML's net revenue.
The Group Targeted 2021 EBITDA margin of 15-20 percent and net profit margin of 3-5 percent due to positive EBITDA margin in VCM and improving EBITDA margin of MML meat business in 2021. Potential uplift from deleveraging initiatives through raising equity from strategic investors and thereby improving net financial income.
Hot news of the day