Masan acquires 70% stake of a mobile network operator Mobicast
Xuan Thinh
Tuesday |

09/21/2021 10:01
---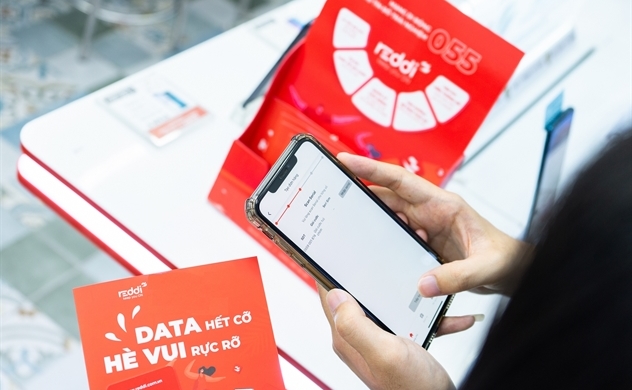 Photo: Masan
The Sherpa, a subsidiary of Masan Group has announced its entry into telecom after closing the acquisition of 70% of Mobicast JSC for a total cash of VND295.5 billion ($13 million).
The telecom service provider operates under the brand Reddi is a start-up full-serviced Mobile Virtual Network Operator, a wireless communication service provider that does not own the wireless  infrastructure.
Mobile Virtual Network Operator partners with traditional Mobile Network Operators to use  their radio spectrum-based transmissions services together with related wireless network infrastructure  to provide telecom services to consumers.
This is a win-win business model. Mobile Network Operators realizes increased network capacity utilization while Mobile Virtual Network Operator benefits from an asset-light business model.
The acquisition enables Masan's consumers at Vincommerce, Techcombank and Phuc Long to access a true integrated product and service solution.
The entry into  the telecommunication sector lays the foundation to digitalize Masan's platforms and build a unified off  to online products and services solution, "Point of Life" consumer ecosystem.
By unifying its consumer  base via Reddi, Masan has the capability to create a sticky loyalty platform to deliver more value to its  consumers – the only consumer ecosystem that spans grocery, financial and digital life accounting for  approximately 80% of the consumer wallet. 
On a standalone basis, Reddi stands to benefit as it has exclusive access to Masan's consumer base  and physical and online nationwide touch points. Specifically, this will significantly lower Reddi's  consumer acquisition cost enabling it to reinvest the savings to develop unique digital consumer  solutions, 44% of subscribers predominately use voice and SMS in Vietnam, and customer service experience platform. 
Masan plans to develop the most efficient integrated O2O  products and services platform to serve 50 million consumers throughout their daily journey by 2025. Reddi is the first step to digitalize its platform and synchronize products and services into a unified  offering, said Masan Group CEO, Danny Le.
Founded in 2016, Mobicast officially obtained its license to operate a MVNO network under the  consumer brand, "Reddi", in 2019. Reddi focuses on service quality and customer experience and  targets the younger and more digitally savvy consumer segment.
Latest news