Masan acquires 20% stake in coffee chain operator Phuc Long
Khanh Minh
Monday |

05/24/2021 13:45
---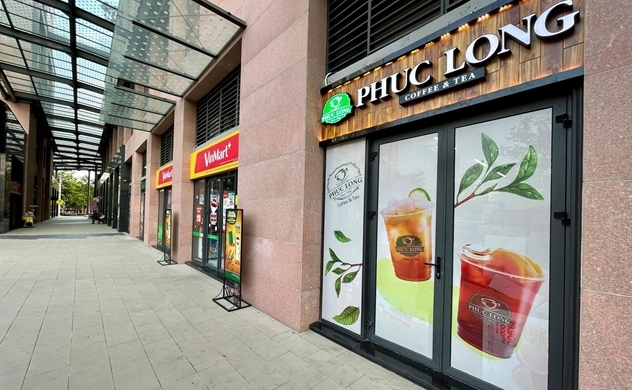 Photo: Masan Group
The Sherpa, a subsidiary of Masan Group has acquired 20% stake in Phuc Long Heritage, operator of one of the leading tea and coffee chain in Vietnam, Masan said in a statement.
Masan spent $15 million for the share at Phuc Long. As a part of the deal, VinCommerce, a retail arm of the conglomerate entered into a strategic cooperation with the tea and coffee firm.
Both will jointly develop Phuc Long Kiosk through a network of more than 2,200 VinMart+ stores nationwide to bring fresh and delicious tea and coffee drinks to 100 million Vietnamese consumers.
The strategy is expected to play an important part in converting VinMart+ stores into a destination that satisfies daily essential needs for consumers, Masan said in the statement.  
Vietnam's tea and coffee market value is estimated at $2.3 billion and is expected to grow more than 10% per annum.
However, branded tea and coffee retail chains, including popular brands such as Highlands Coffee, with over 300 stores, The Coffee House, with over 150 stores and Starbucks, with over 70 stores only account for 25% of the market.
Given a young consumer base who aspires innovative products and services, both Masan and Phuc Long believe that branded tea and coffee chains will explode in the next decade. With the pilot results of 4 Phuc Long Kiosks in Ho Chi Minh City in the last 3 months, both parties are confident that we can achieve the target of 1,000 Phuc Long Kiosks in the next 18-24 months.
Partnering with Masan enable Phuc Long to unlock the next phase of growth and continue to offer Vietnamese consumers high-quality products and delightful experiences in enjoying tea and coffee drinks, said Lam Boi Minh, Founder of Phuc Long Heritage.
Masan plan  to bring Phuc Long tea and coffee brand to go global, contributing to spreading our cultural identity and promoting signature drinks of Vietnam, said Truong Cong Thang, CEO of VinCommerce.
Founded in 1968 on the famous tea highland in Bao Loc and opened its first retail store in Ho Chi Minh City, Phuc Long began supplying high quality coffee and tea products, in which the traditional Vietnamese taste was preserved in combination with a modern appealing style.
In early 1980s, Phuc Long pioneered in opening new tea and coffee business model (self-service model) with the first store at 63 Mac Thi Buoi Street, Ben Nghe Ward, District 1, Ho Chi Minh City. Then Phuc Long opened the second store at Dong Khoi Street where Time Square is situated now and gained good traffic and popularity among tea and coffee connoisseurs.
In 2012, Phuc Long Coffee & Tea opened its first store at a shopping mall in District 7, marking its official entry to F&B retail industry. At that time, Phuc Long's creative drinks generated strong spillover effects among the youth. Phuc Long now has 82 stores nationwide, marking its milestone as an attractive lifestyle destination for young Vietnamese.
Latest news