Korea's Hyundai E&C to build smart green city in Vietnam
Thanh Dat
Wednesday |

08/31/2022 16:53
---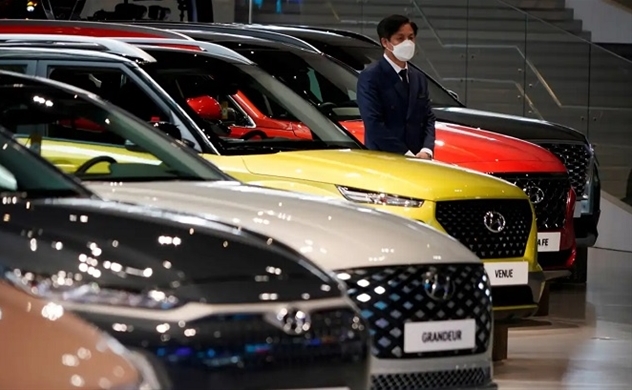 Photo: Reuters
Hyundai Engineering & Construction Co. will build high-tech industrial and downtown areas in Ha Nam Province, becoming the first South Korean company to participate in Vietnam's green smart city development project.
According to Hyundai E&C, the construction firm and Vietnam's Bitexco, a prominent corporate organization concentrating on real estate, energy, and transportation sectors, inked an agreement on Aug. 29 to jointly build Ha Nam Province's new smart green city project.
The initiative, co-led by Ha Nam province and Bitexco, intends to establish a smart city and necessary service infrastructure in the province. The new city will be located around 50 kilometers south of Hanoi.
The Vietnamese government intends to build a new metropolis three times the size of Hanoi. By 2030, it will be home to more than 22.9 million people.
Hyundai E&C will focus on building two key sectors in the smart city project: a high-tech industrial district with R&D facilities, offices, commercial centers, and smart warehouses, and a downtown district with residential and infrastructure.
According to Hyundai E&C, the districts would cover 15.24 million square meters.
The Korean company will use its smart technology on a wide range of projects, from fundamental design to mobility and robot.
For more than a decade, Hyundai E&C and Bitexco have created trust in Vietnam
Vietnam's Bitexco Financial Tower, a 262-meter-tall skyscraper with 68 stories on the ground in Ho Chi Minh City, was built in 2010 by a Korean business.
 Hyundai E&C JW Marriott Hanoi, which was finished in 2012, and Mong Duong 1 Thermal Power Plant in Cam Pha, Quang Ninh Province, completed in 2016, was also part of the deal.
The Korean firm will strengthen its position as a leader in the export of smart infrastructure. This strategic partnership with Bitexco would help Vietnam's future city promote the coexistence of the environment and technology, Hyundai E&C CEO Yoon Young-joon mentioned.
Source: KED Global
Same category news