Hoa Phat posts 2020 after-tax profit at about $584 million
Khanh Minh
Monday |

02/01/2021 11:46
---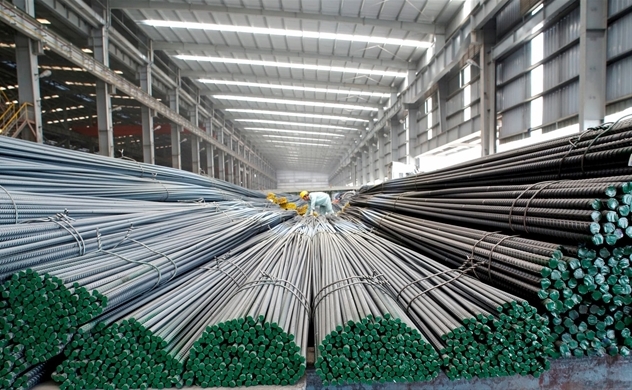 Hoa Phat's Q4 after-tax profit reaches $202.5 million, 2.42 times higher than a year ago. Photo: Hoa Phat
Hoa Phat reported VND13,506 billion ($584 million) after-tax profit in 2020 from VND91,279 billion ($3.96 billion) net revenue, up 41 percent from a year earlier, the company said in a statement.
In the context of the economy facing many difficulties due to the COVID-19 pandemic, Hoa Phat Group had a brilliantly successful "upstream" year when all production and business targets exceeded the set targets.
Steel production plays a leading role in the group's driving growth. For the first time, Hoa Phat steel reached 5.8 million tonnes of crude steel, double than that of 2019. In which, the output of steel billet and finished construction steel was 5.1 million tonnes, while the hot rolled coil was 700,000 tonnes.
Construction steel products alone reached 3.4 million tonnes, up 22.5 per cent over the same period last year. Hoa Phat steel market share rose to 32.5 per cent. The amount of steel billet supplied to the domestic and foreign markets reached 1.7 million tonnes, 12 times higher than that of 2019.
The group provided the first hot-rolled coil product in April 2020. However, the output has only been increased markedly from August 2020, after the 3rd blast furnace was put into operation.
In November 2020, Hoa Phat officially launched this product to the market. The number of orders for Hoa Phat's HRC product has been increasing strongly, far exceeding the group's supply capacity.
In 2020, Hoa Phat Steel Pipe Company has supplied domestic and foreign markets with over 820,000 tonnes of steel pipes, posting 10 per cent year-on-year increase, firmly maintaining its No.1 position in Vietnam with 31.7 per cent market share. The output of color coated corrugated iron product was increased by 150 per cent compared to 2019. This product has been boosted its exports.
In the fourth quarter, Hoa Phat for the first time achieved VND4,660 billion ($202.5 million) of after-tax profit, 2.42 times higher than the same period last year. Q4 revenue was VND 26,166 billion ($1.1 billion), representing 43 percent year-on-on increases. This has been the record profit level of Hoa Phat Group in a quarter.
The group's agriculture sector also recorded spectacular growth, contributing 11.7 percent of revenue and 12.4 percent of after-tax profit.
Hoa Phat Group has shaped its leading position after 5 years of investing in agriculture, surpassing many long-standing names in the industry. Specifically, the Australian beef market share accounts for 50 percent, clean eggs have reached 700,000 eggs a day and participating in the leading enterprises in the field of pig breeding with nearly 400,000 pigs (including pork and pig breeding).
In the real estate sector, Hoa Phat's industrial parks in Hung Yen and Ha Nam provinces such as Pho Noi A Industrial Park, Yen My II Industrial Park, and Hoa Mac Industrial Park continue to receive great attention from domestic and foreign enterprises. The occupancy rate of these industrial zones is 100 percent in the areas which were invested with technical infrastructure.
Same category news
Hot news of the day
Latest news