Hoa Phat keeps developing the real estate sector
Bao Dai
Wednesday |

11/23/2022 12:36
---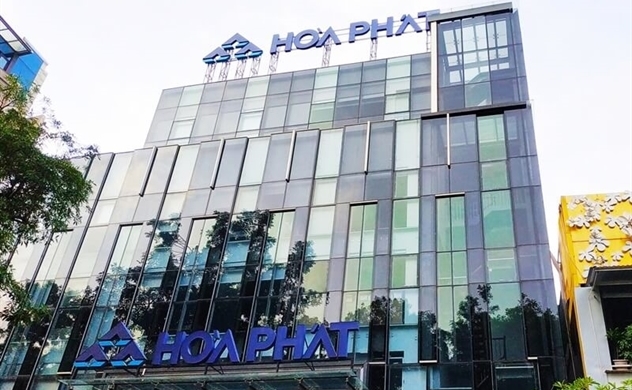 Photo: meeyland.com
The objective of Hoa Phat is to be among the top three Vietnamese real estate firms.
Hoa Phat has previously suggested funding and investing in the design of projects covering hundreds of hectares in a number of provinces and towns, including Khanh Hoa, Quang Ngai, Hai Duong, Can Tho, Thua Thien Hue, and Dak Nong, among others. 
The organization intended to conduct a project in Hai Duong to develop an international golf course and an ecological urban area with a size of approximately 385 hectares, in Ninh Giang Province.
Hoa Phat and KDI Holdings plan to conduct research on and make investments in the following projects in subdivisions along the banks of the Cai River and developing projects in Nha Trang City and the Ninh Hoa industrial, urban, and service dynamic economic zone. 
The group planned to add more than 1,600 hectares of land to Quang Ngai in order to carry out a number of sizable projects in the Dung Quat Economic Zone.
As of now, Hoa Phat and Hop Nghia Investment Corporation Joint Stock Company was the only investor to apply to develop the Cao Xa ecological rural residential area project, in Lam Thao district, Phu Tho province. This 120-hectare project includes neighboring homes, villas, mixed work, public facilities, and a synchronized technical infrastructure system with a projected total investment of VND 5,622 billion ($224 billion)
There are around 1,818 housing units in total, comprising more than 1,300 townhouses and more than 510 villas, but no communal housing. Residential and commercial properties have a 50-year term. The project is anticipated to be developed, finished, approved, and used in 2030.
Hoa Phat has been working in the real estate industry for almost 20 years, focusing mostly on urban and industrial real estate.
The industrial zone real estate market has had a significant impact thanks to developments like the Pho Noi A Industrial Park (600 ha), the Yen My II Industrial Park in Hung Yen (97.5 ha ), and the Hoa Mac Industrial Park in Ha Nam (131 ha).
In the residential real estate segment, Hoa Phat Apartment 70 Nguyen Duc Canh in Hoang Mai District, Hoa Phat Apartment 257 Giai Phong in Dong Da District, and Mandarin Garden 1 Complex in Cau Giay District are a few of the construction projects in Hanoi in which Hoa Phat has invested. The North Urban Area Pho Noi in Hung Yen, which spans 262 hectares, is another significant urban area project that the business is now working on.
Hoa Phat aims to create VND1,600 billion ($64 billion) in real estate revenue this year, of which VND1,500 billion ($60 billion) would come from leasing industrial park infrastructure. In comparison to the same period last year, Hoa Phat's real estate sales and rental income fell by 87% in the third quarter, totaling VND63 billion ($2.5 million). This quarter, the real estate industry generated an after-tax profit of VND54 billion ($2.1 million).
Source: VIR
Same category news
Latest news