Germany's Bosch Home enters Vietnam market
Minh Tuong
Thursday |

05/25/2023 16:01
---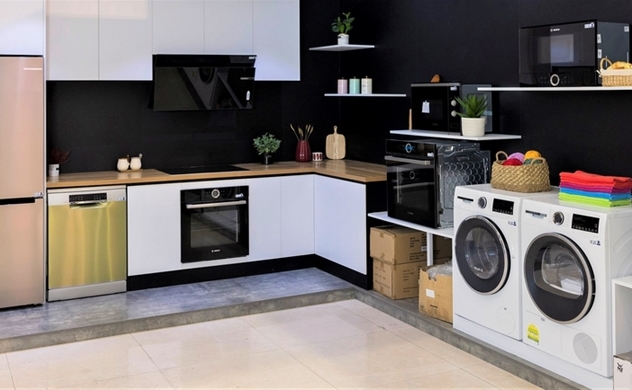 Products of Bosch Home Appliances showcased at the "Bosch - German quality" in Hanoi on May 25, 2023. Photo courtesy of Bosch Home Appliances Vietnam.
Bosch Home Appliances, a premium German brand owned by Bosch Home Appliances Vietnam (BSH Vietnam), has launched its products in the Vietnamese market.
The company introduced an experiential event, "Bosch - German quality", in Hanoi on Thursday to demonstrate its readiness to provide world-class products and services to Vietnamese consumers.
"We are confident that brands under BSH will become top European brands in Vietnam in the near future" said BSH Vietnam CEO Becky Vo.
Established January 1, 2023, BSH Vietnam has expanded its distribution network of 1,000 distributor stores selling home appliances across Vietnam, along with official stores on two leading e-commerce sites Lazada and Shopee, and plans to expand its footprint to all distribution channels in Vietnam in the coming time.
"As the needs for improving the quality of life of Vietnamese consumers increase, constant competition against other home appliances brands, both domestic and international, is simultaneously an opportunity and a challenge for Bosch when entering Vietnam," said BSH Vietnam chief finance officer Oguzkan Akar.
Customers purchasing Bosch home appliances via the authorized flagship stores on Lazada and Shopee will enjoy a price promotion of 50% for Bosch Home Appliances products, and three years of warranty coverage along with professional customer care services.
Source: The Investor
Same category news