GE Renewable Energy wins one of the largest onshore wind contracts in Southeast Asia
Bich Phuong
Saturday |

06/05/2021 18:58
---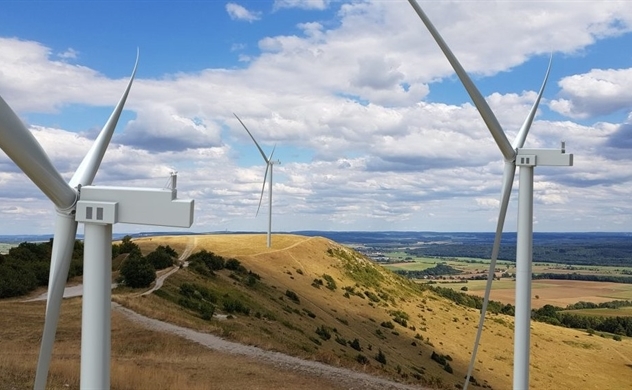 Photo: BIM Group
GE Renewable Energy signed contract with BIM Wind JSC, a joint venture company between Philippines AC Energy and Vietnam BIM Energy Holding for an 88 MW wind farm.
GE Renewable Energy announced it has secured a contract with BIM Wind JSC, a project joint venture company between AC Energy and BIM Energy Holding, the renewable energy platform of BIM Group to supply, install and commission GE Cypress onshore wind turbines for a 88 MW wind farm located in Ninh Thuan Province.
The 88 MW order is GE's largest Cypress platform deal in South-east Asia, eclipsing three other Cypress orders in Vietnam over the last 12 months.
It includes a 15-year full-service agreement. The project is expected to be commissioned and operational by the end of third quarter of 2021. All turbines will be equipped with the two-piece blade design.
"GE's Cypress technology is the right platform for our first wind farm in Vietnam and we are delighted to partner with GE Renewable Energy as we aim to develop at least 1000MW of clean energy by 2025 contributing to Vietnam's vision for cleaner sources of energy," said Doan Quoc Huy, CEO of BIM Energy Holding. 
GE's Cypress onshore wind platform continues to be the technology of choice in Vietnam and a good fit for Ninh Thuận wind resource and land use. The platform enables significant Annual Energy Production (AEP) improvements, increased efficiency in service ability, improved logistics and siting potential, and ultimately more value for customers.
BIM Energy Holding is a wholly owned subsidiary of BIM Group, one of the leading private groups in Vietnam, with businesses spanning real estates development and operations, renewable energy, aquaculture and foods, and consumer and lifestyles.
GE Renewable Energy is a $15.7 billion business which combines one of the broadest portfolios in the renewable energy industry to provide end-to-end solutions for our customers demanding reliable and affordable green power.
Combining onshore and offshore wind, blades, hydro, storage, utility-scale solar, and grid solutions as well as hybrid renewables and digital services offerings, GE Renewable Energy has installed more than 400+ gigawatts of clean renewable energy and equipped more than 90 percent of utilities worldwide with its grid solutions. With nearly 40,000 employees present in more than 80 countries, GE Renewable Energy creates value for customers seeking to power the world with affordable, reliable and sustainable green electrons.