FPT's after-tax profit increases significantly in the first 8 months
Thanh Truc
Tuesday |

09/20/2022 17:14
---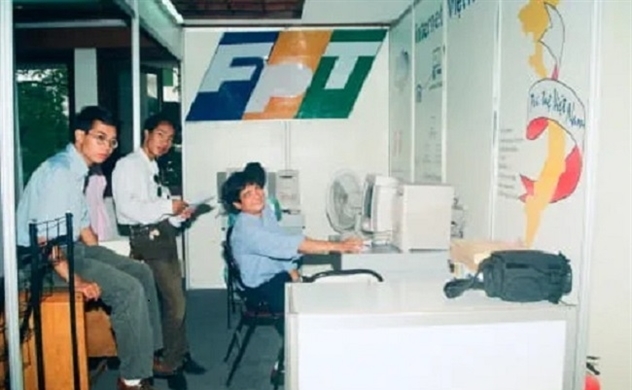 Photo: FPT
FPT Software export shows no sign of slowing down with revenue of 28.7%, reaching VND11,731 billion ($495 million), the impressive performance of the US market and APAC, is what drove this growth.
FPT Corporation (HoSE: FPT) has announced its financial results for the first 8 months of the year, reporting sales of VND27,060 billion($1.1 billion), profit before tax, up 24% and 23.6% year-on-year. 
Profit after tax attributable to the shareholder of the parent business and EPS increased by 29.6% and 29% to VND3,409 billion ($143 million) and VND3,117 ($131 million), respectively.
The US market and APAC, two of the world's most profitable markets, continue to drive the global IT service segment's steady revenue growth of 28.7%, reaching VND11,731 billion ($495 million). With an 18.7% increase in sales measured in Japanese yen, the Japanese market recovered quickly.
The worldwide IT services segment's signed revenue (new order volume) had a record-breaking fast growth of 42% to VND15,455 billion ($652 million).
The technology sector's revenue and pretax profit reached VND15,481 billion ($653 million) and VND2,256 billion ($95 million), respectively, representing growth rates of 24.1% and 25%.
Digital transformation services had a 41% increase in revenue to VND 4,657 billion ($196 million).
On August 17, FPT Smart Cloud is the first Asian business to get a Stevie Award for Most Innovative Tech Company, out of more than 3,700 nominees in 63 countries and territories worldwide.
FPT is also one of the first five units in Vietnam to offer electronic contract authentication services.
On September 20, 2022, FPT Software opened its first representative office in North Europe in Copenhagen, Denmark. This move demonstrates FPT Software's fast growth rate and a strong commitment to expanding to the market in Europe.
FPT Corporation paid an interim cash dividend for 2022 at a rate of 10% in honor of the 34th anniversary of its founding (September 13, 1988 – September 13, 2022).