COVID-19 pandemic accelerates branded meat consumption trend
Khanh Minh
Friday |

10/08/2021 07:00
---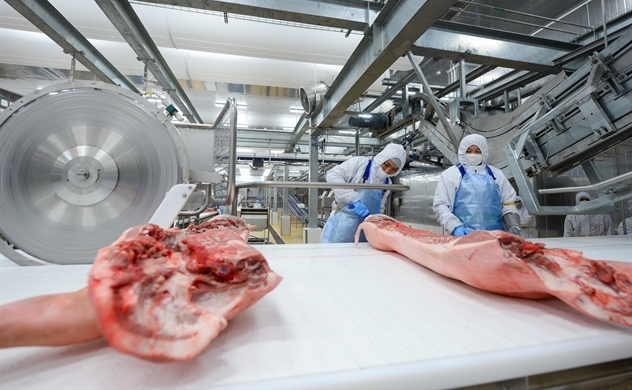 MEATDeli branded meat is processed with European technology. Photo: Masan
Branded meat is considered as a future consumption trend which has been accelerated by the COVID-19 pandemic since consumers prefer qualified products to ensure hygiene and health for their families.
Every weekend, Bich Ngoc, who lives in Hanoi's Cau Giay district, buys food for her family from a supermarket near her residence. Before the pandemic was reported in the capital city, she visited the market almost every day.
The COVID-19 pandemic has changed her shopping behavior. Virus fear and social distancing forces her to buy enough food and things for her family for a week. In order to protect her family's heath, she prioritizes choosing food with reputable brands.
"I used to buy meat, vegetables from a traditional market near my house. The pandemic force my family to completely switch to supermarkets and convenience stores. For pork, I prefer MEATDeli. I feel confident with branded chilled meat for its quality. I have delicious dishes with the meat and my children love it," Ngoc shared.
Change in shopping trend
Ngoc is among millions people had to change shopping habits due to the COVID-19 pandemic. Modern retailing and branded meat are inevitable consumption trends in the future. The trend has been accelerated by corona virus, according to experts.  
Market for branded meat has been expanded in Vietnam. Per capita income in the country with a population of nearly 100 million people has been improved and the demand for clean, origin traceable meat has also increased. The pork market which has value at more than $10 billion is the largest segment in the F&B industry. However, this is a non-standardized market since more than 90% of pork products in the market is unbranded.
Masan subsidiary Masan MEATLife, which manufactures MEATDeli branded chilled meat processed with European technology, started sell its products to Vietnamese consumers since 2018. After nearly 3 years, MEATDeli has become the choice of millions of families. The branded chilled meat producer has a distribution system of more than 2,700 selling points in Hanoi and Ho Chi Minh City. The products appear in more than 2,300 supermarkets and VinMart/VinMart+ stores.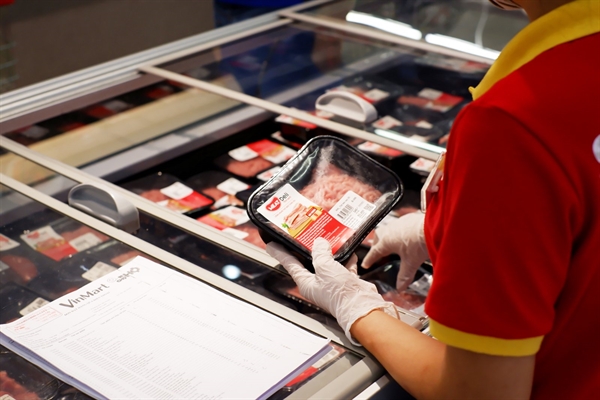 The pork market which has value at more than $10 billion is the largest segment in the F&B industry. Photo: Masan
In October 2020, Masan MEATLife acquired 51% shares of 3F Viet Joint Stock Company to further develop the poultry meat business. The move was made to serve the diverse demands of consumers. This unit continuously launched products including MEATDeli Premium, pre-marinated chilled meat and poultry, processed chilled meat like sausages, hams.
Masan MEATLife reported VND10,232 billion ($455 million) in net revenue in the first half of 2021, an increase of 42.1% against the same period of last year. Branded meat, the company's significant independent business segment, contributed VND2,068 billion ($91 million) to the overall revenue. It also contributed VND163 billion ($7.2 million) in pretax profit. 3F Viet, accounts for 20.5% of total revenue of the company.
Masan MEATLife expects its meat business to have net profit by the end of this year when the meat processing complex reaches 25% - 30% of capacity in the final quarter of 2021. Currently, the capacity is at nearly 11%. This positive growth comes from the increasing demand for traceable meat products of consumers.
Focus on branded meat business
Masan MEATLife started the meat supply chain by merging two leading animal feed companies ANCO and Proconco in 2015. Its invested in the rest of the supply chain including farms, processing plants, retail chain in 2017 and 2018. It has completed the 3F chain after introducing MEATDeli branded meat to the market.
Recently, the meat producer adopted a restructuring plan by separating independent businesses for a simplified its distribution system building a strategic partnership with companies of animal feed business. It is expected the plan will support Masan MEATLife to improve productivity in the animal feed and farm segments, sources for MEATDeli meat business. Its ultimate goal is to provide 100 million Vietnamese consumers with traceable, qualified and affordable meat products.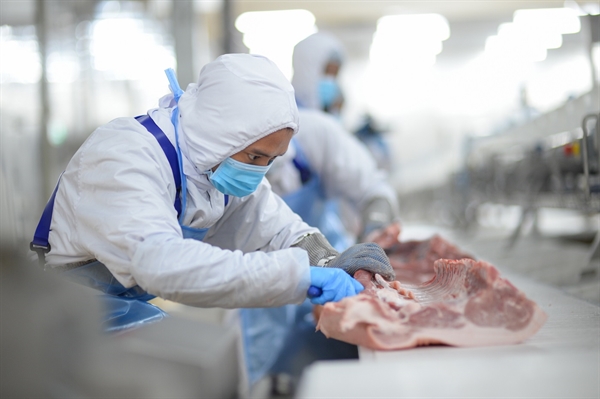 Masan's ultimate goal is to provide 100 million Vietnamese consumers with traceable meat products. Photo: Masan
Following the restructuring announcement, Masan MEATLife signed a Memorandum of Understanding with De Heus to improve the productivity of the animal protein value chain. De Heus is a Group operating in the field of animal nutrition in the Netherlands, with a history of more than 100 years in the world and more than 10 years in Vietnam. It has a long history of research - product development and improvement of feed technology.
The search for a partner to develop the animal feed segment is part of the transformation of Masan MEATLife into a FMCG company, focusing on building strong brands and superior production quality based on advanced technology.
Integrating into the VinMart/VinMart+ retail system of Masan Group, MEATDeli has a great advantage in the distribution system to best serve consumers. It is expected that in 2021, the scale of VinMart + will be expanded to 3001 stores, an increase of more than 700 stores.