BuyMed raises $9 mln Series A after posting 4X revenue growth in the past year
Xuan Thinh
Friday |

09/03/2021 18:47
---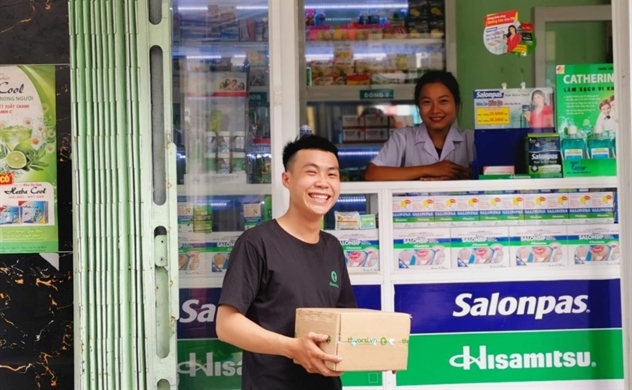 Photo: thuocsi.vn
BuyMed, the operator of Thuocsi.vn, Vietnam's largest online pharma distribution marketplace, has raised $9 million through Series A financing round, according to the company's statement.
The funding round was led by Korean venture capital fund Smilegate Investment with participation from B Capital Group and existing investors Cocoon Capital, Genesia Ventures, Sequoia Capital India's Surge and Nextrans. 
With this new round, BuyMed has raised $12.8 million in total funding. In 2020, it secured $2.5 million in a pre-series A round led by Sequoia Capital and Genesia Ventures. Under the COVID-19 lockdown in Vietnam, most pharmacies, mom-and-pop stores and clinics have been allowed to operate.
However, buying pharmaceutical products from traditional wholesale markets or through the network of medical sales representatives has become difficult, if not impossible. Using Thuocsi.vn has saved the day for thousands of merchants across Vietnam over the last 18 months.
The Ho Chi Minh City-based pharma marketplace is a B2B, full-stack pharmaceutical and healthcare marketplace that sits at the centre of Vietnam's new, digital procurement ecosystem.
Through its state-of-the-art platform, pharmacies and other healthcare practitioners can continue to access a wide variety of vetted, legitimate products transported and kept with relevant cold chain protocols.
In January 2021, BuyMed expanded to Hanoi to establish its national distribution and fulfilment platform, allowing it to deliver products across 63 provinces and cities.
The company has grown four times over the last 12 months, currently processing over 30,000 orders per month having shipped supplies and pharmaceuticals to over 16,000 pharmacies across Vietnam.
The platform now has 1,000 suppliers, distributors and manufacturers, ensuring the availability of a wide range of products that are all verified and safe to use. The fresh funds will be used to grow BuyMed's distribution network both in Vietnam and in other parts of Southeast Asia.
By bridging the gap between the privately-owned pharmacy market silo-ed from pharmaceutical manufacturers and suppliers, BuyMed has provided tremendous operational efficiency improvements and transparency to the Vietnamese healthcare market.
With the Thuocsi.vn platform, customers have seen up to 75% time savings, 20% more profit and 80% less working capital requirements.
The company is in mission to ensure the modernisation of the Vietnamese healthcare industry. Its Thuocsi.vn is driving the adoption of online healthtech throughout the ecosystem.
With the pandemic, healthcare practitioners accelerate digitalisation which in the long run will lead to healthcare practitioners becoming more resilient and ensure business continuity in times of crisis, both in Vietnam and across Southeast Asia, said Peter Nguyen, Chief Executive Officer and Co-Founder of BuyMed.
"We are truly excited to join BuyMed on their journey in streamlining the $65bn pharmaceutical market in Southeast Asia", said Kyounghwan Kim, Senior Vice President, Smilegate Investment.
Founded in 2018, BuyMed operates Thuocsi.vn, the leading e-commerce healthcare marketplace in Vietnam.
The platform serves healthcare practices by providing a wide variety of products, price transparency, quality service and fast delivery while offering e-commerce fulfilment as a service to healthcare manufacturers, brand owners and distributors.
Its mission is to make it easy to research and order pharmaceuticals and supplies, leaving practitioners more time caring for patients.