AEON could invest $280 million in its third shopping mall in Hanoi
Xuan Thinh
Thursday |

05/21/2020 14:55
---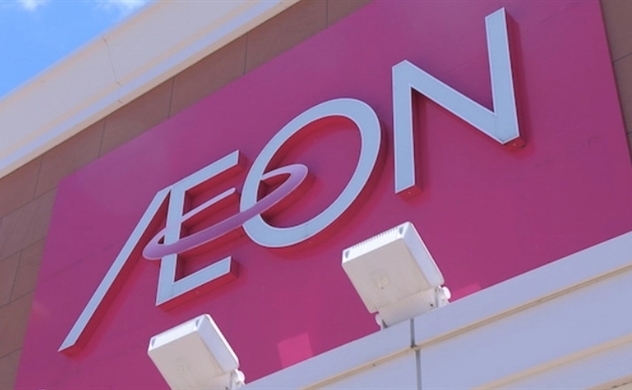 Japan's largest retail group, which plans to invest up to $2 billion in Vietnam. Photo: insideretail.asia
Retail giant Aeon is seeking the government's approval to build a parking area combining with shopping center at Giap Bat Bus Station in Hanoi's Hoang Mai District.
Tetsuyuki Nakagawa, General Director of Aeon Vietnam told Hanoi City Party Secretary Vuong Dinh Hue that the retailer will inject a record high capital if the project gets approval from the city government.
The project proposal will be submitted to the municipal Party Committee for consideration and investment certificate could be handed over to the company late June or early July, Hue said.
When the project gets the green light from the government, this will be the third shopping centre of the Japanese retail giant in Hanoi. 
The investment value has not been officially announced, but Aeon Group's CEO Yasutsugu Iwamura told Prime Minister Nguyen Xuan Phuc during last year's meeting that the group plans to build one more shopping centre in Hanoi with $280 million investment.
Japan's largest retail group, which plans to invest up to $2 billion in Vietnam to realize its target of having 25 shopping malls in the country by 2025, currently operates five facilities in Vietnam including two in Hanoi and one in Ho Chi Minh City.
At the meeting with the city's Party Chief, Tetsuyuki said Aeon Vietnam also has a program to boost exports of Vietnamese goods to stores it operates outside the country. It aims to export $500 million of goods this year and reach $1 billion within five years. 
In 2018, the export turnover was $250, he said.
Aeon launched in Vietnam in 2013, opening its first mall, Celadon City, in a remote suburb of Ho Chi Minh City, which was expanded last June.
More malls have been built in locations including the industrial city of Binh Duong, near Ho Chi Minh City, and Hanoi's Long Bien district.